RO Service for all brands RO Water Purifier
RO service for all brands RO water purifiers, repair serviced by professional technicians with a service warranty two months. We service all types of models and all brands of RO water purifiers. We do 100% original of all spare parts used in the field. We also give a warranty for the work done by us after getting a water purifier service, which is of two months duration.

After service, you can call us to troubleshoot any kind of problem, which we complete within 24 hours. To get service now, call immediately at our RO service center, whose number is 9211627332
RO Service
By regularizing the service of RO water purifier, the quality of water remains better and its spare parts also keep working regularly. The external filter needs to be changed every three months. By doing this, the soil available inside the water does not damage the internal filters of the RO machine.

By regularizing the RO service, the quality of the water remains fine, as well as the wastage of water is also reduced. The internal filters of the RO machine should be changed at an interval of one year. The internal filters that are changed to service this are RO membrane, sediment filter, carbon filter, post-carbon etc. By doing this the efficiency of its electrical parts increases. The electrical parts mainly consist of pumps and solenoid valves.

All brands RO serviced by our skilled professionals. For RO service, we always take care of cleanliness and completely follow the rules of Covid-19. Our professionals do the service well by reaching the right time at the time specified by you.

Our technicians give you their estimate after thoroughly checking it, our technicians repair very well, and we always do original spare parts to fix it. You can call the number given on the website to book our service by filling the inquiry form.
Water Purifier Service
Our best professionals do all types of water purifier service. Different kinds of problems arise in the water released from the water purifier, such as the smell of water, the water is less, this water does not come at all. In case of any problem with the water purifier, you can call us and book your service.
RO Service Center
In our RO service center, qualified, skilled professionals for repair service and installation of all kinds of RO water purifier. If your RO under AMC with us or you have purchased a new RO with us, feel free to call us and get services immediately now. After purchase RO at Gaurav Water Solution, our service center provides free service for one year at the doorstep.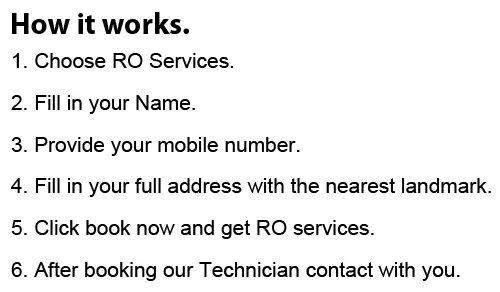 RO Services available in the following areas:
Our services are available in various states and cities of India. It is available in all major metro cities in India. You can get our services immediately in all the locations as mentioned above. The service centers of all the above brands are available in India's major metro cities.
RO Technician
Skilled technicians available to perform repair and service, which uses all types of RO's. Our technicians perform RO repair services very cleanly and following the rules of Covid-19. In addition to repairing and service, annual maintenance contracts are also available in our service center. Call us immediately and book your RO services to get your city fixed.
RO Spare Parts
RO spare parts are available in your city. We give a warranty for two months for the spare parts we change. If there is any defect in the spare parts changed in the RO, we change it for free.